NIGHTLIFE
On February 10th, get ready to party and get naked at Ahnvee Resort & Sports' Naked foam pool party! This unique event, featuring live music by La Diosa and a body contest to highlight the greatest features of RD, is one you won't want to miss.
Enjoy the Caribbean vibes, dance the night away, and create lifelong friendships. At Ahnvee Resort & Sports, reserve your spot right away and get ready for the craziest pool party of the year.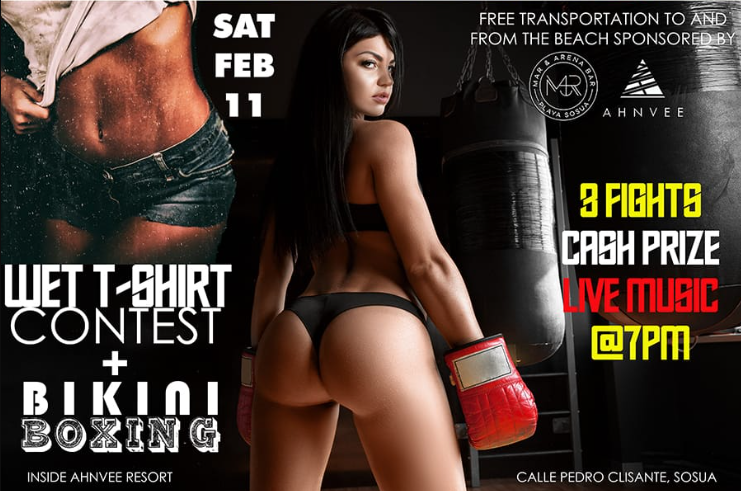 The Wet T-Shirt Contest and Bikini Boxing will be held on February 11 at Ahnvee Resort & Sports. It's the ideal way to start the weekend and create priceless memories. Enjoy tropical cocktails and live music while competing in the events. It's going to be a crazy and wet night you don't want to miss, with our exotic Caribbean beauties in their tight bikinis. The Ahnvee Resort & Sports awaits, so reserve your spot today and be ready for a memorable adventure.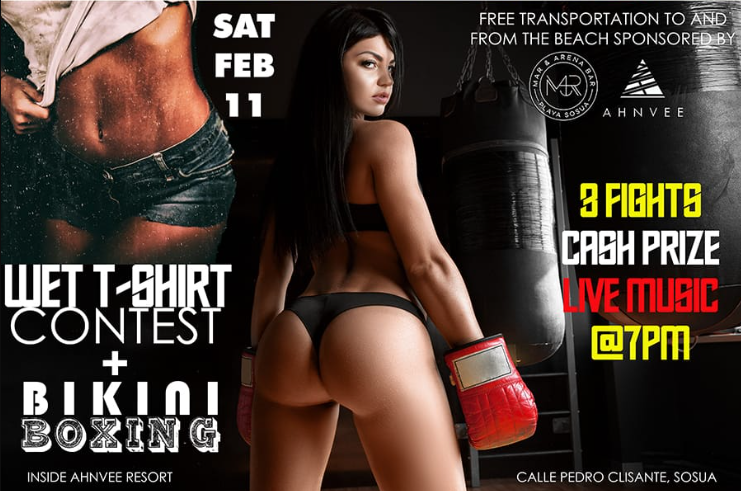 On February 12th, come to Ahnvee Resort & Sports for the largest Super Bowl tailgate party of the year! Enjoy wonderful cuisine and beverages while watching the game on our 20 massive screens. Whether you're a devoted fan or just seeking for a good time, you won't want to miss this event. It's the ideal way to celebrate the greatest game of the year with music and entertainment.
Get ready for a memorable Super Bowl party at Ahnvee Resort & Sports by reserving your VIP spot right away.
As soon as the sun sets, the party really starts since we have a disco club, nightly poolside entertainment, and our renowned Gentleman's Club Kings of Diamonds Sosua to get your heart pumping all night long. As we organize a citywide meet and greet for adults looking to party with us each weekend from throughout the island, our resort is available to the public during special events.
Check out the local nightlife in Sosua if you want to have a wild time. There is something for everyone to enjoy, from pub crawls to salsa evenings. Visit our Sosua Beach Guide if you're looking for a spot to unwind after a tiring day of sunbathing.