POOL SUITE
When You Crave Luxury and Privacy
The pool suite is our unique version of an oasis. The 56.3 m2 open floor plan provides, at first sight, a sense of calm and relaxation. From the 4-foot deep full-size pool to the Ahnvee Signature king bed and Coraline European-styled bath, all our pool suites are equipped with wifi, flat-screen TV with multi-channel cable, and a mini fridge for that bottle you brought for two.
AHNVEE RESORT + SPORTS
The layout of the room is a modification of a luxurious European room design.
In 5-star hotels around Europe, our "open bathroom" design gives each bedroom suite a spacious, serene feeling day and night.
The Deluxe Suites, Pool Suites, and Penthouse Suites are the three suite collections. Suites are furnished with luxurious imported sofas, chairs, and bedding in addition to built-in bars of various sizes. In addition to our collection of suites,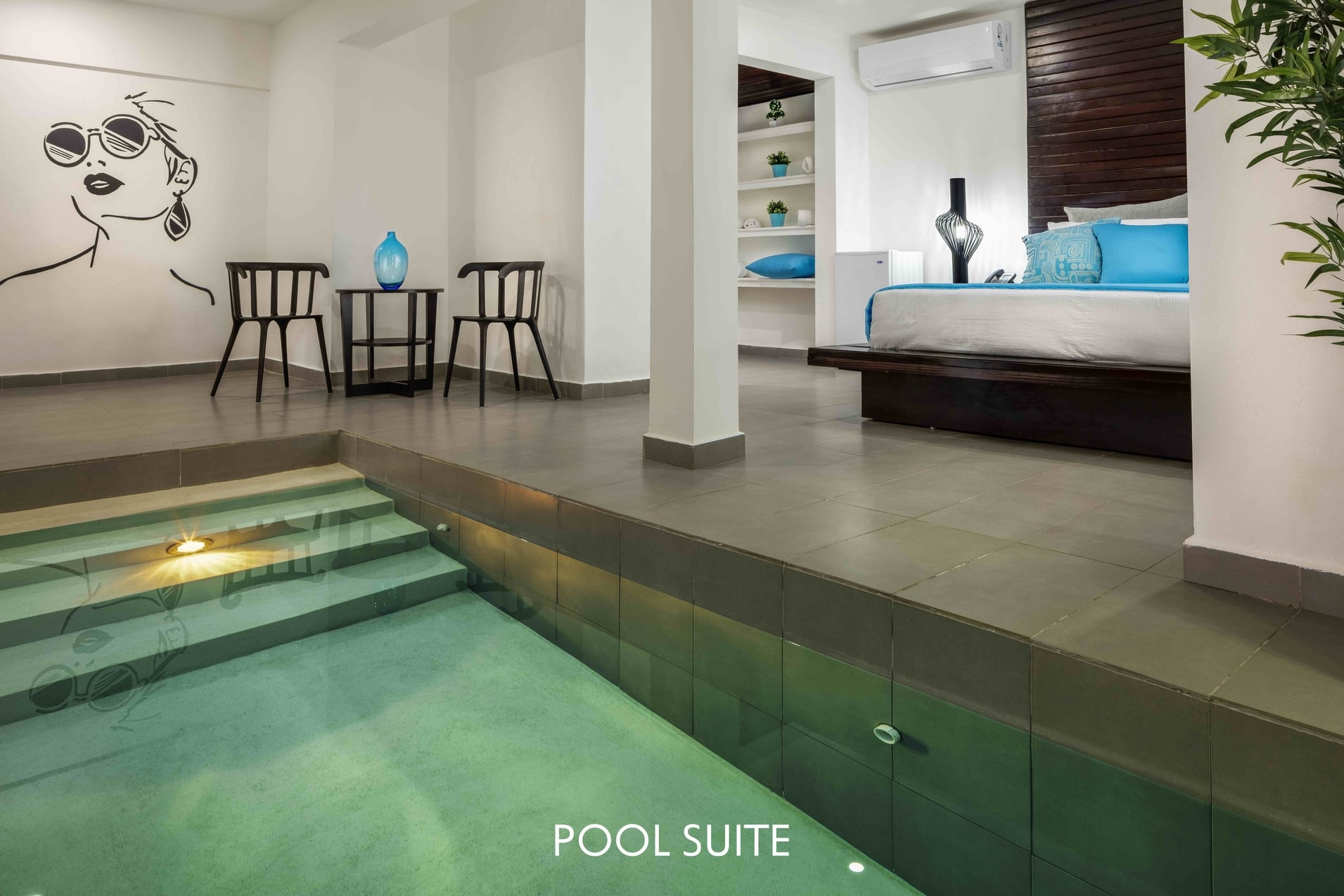 Room Amenities: Each room has a sitting space, a closet, a flat-screen TV, individually adjustable air conditioning, high-speed internet connection, and a smart TV.

---
Hotel Amenities: Wi-Fi, laundry, air conditioning, a pool with a bar, security, a safe, and a lock box are all available in the reception area.

---
Guest Services: The front desk is open 24 hours a day, as is the security system.